Manna From Heaven, Sweet Nectar of Life...
Kata seorang poster di JustJared dot com (bukan aku tau!),

"I'm a recovering Wentworth addict, it's strange because I haven't been this obsessed with any other male celebrity before, but then again there are very few that are as (sic) gorgeus as Wentworth, lol."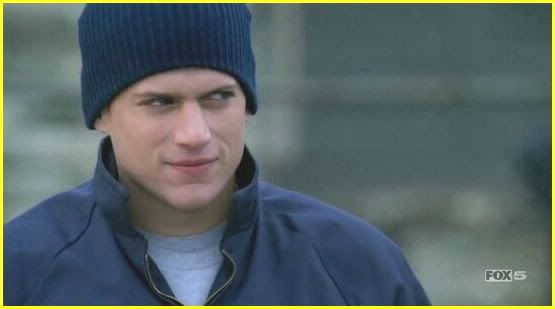 (salah satu drp lebih 70 Wentworth pics, sekarang menjadi screen-saver PC aku. Telah diedit dengan menggunakan software digital camera, dan di activate setiap 2 minit. Yeah, it's THAT serious)

I think I need medication.

Whatever he's using, mandrem-nya terlalu power. Tahap dewa. Serious sh*t.

So, jangan tanya bila akan ada update, kerana jika ada pun, ia tetap akan ber'bau' Wentworth Miller (yang mana aku bayangkan adalah seperti Dior Higher atau Truth by Calvin Klein).


Atau Prison Break.

Atau yang sewaktu dengannya.

So, screw World Cup. Screw AF4. Screw my DVD's (for now). Screw everything.

Ya. Aku memang kurang sihat.
Harap maaf.
Labels: Prison Break, Wentworth Miller