Mama Ikmal On Cable TV Vol. 2
Kunci Khazanah Episode Juara
Date of shooting : 7/5/2005
Expected date to be shown on Astro Ria: 23/9/2005
Contestants : Nakia, Hezly and Yours Truly
Agents : Adib, Akmal and Isma
Hos : Azhar, dengan homage kepada Neo, dressed in a long coat, lebih kurang trenchcoat la.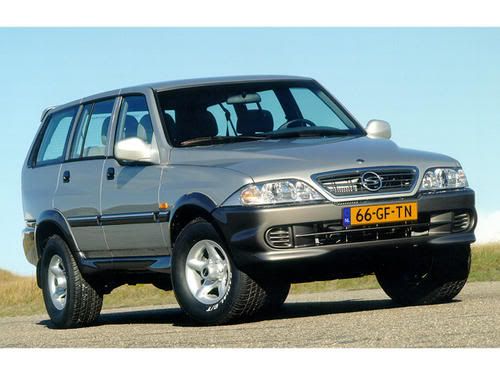 Up for grab : A brand new Ssangyong Musso for the contestant and Kia Spectra for agent with the highest amount of $$$, and, ahem, of course, lotsa moolah.

We went to Astro before 9.00 a.m. Nasib baik Sayang tak kerja on that day.

Untuk Episod Juara ni, format agak lain sedikit. 2 contestant yang berjaya mengumpul wang terbanyak dalam pusingan 1 dan 2, layak ke pusingan akhir, di mana kedua-duanya akan start from zero (RM500) dan pemenang ialah peserta dengan wang yang paling banyak.

I saw Sayang in the audience, beaming, as if saying- Jawab betul-betul !! I'm so proud of you !!. Now I know how Clarence felt when Alabama gave him the note saying You're So Cool, You're So Cool. I smiled and hoped that he will pray for my victory.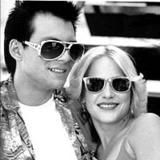 The Epitome of True Love ? More like True Lust to me...

The questions were tough. Reaaallllly tough. Kalau masa Episod 17 tu, everything goes smoothly, kali ni, korang akan saksikan betapa banyaknya soalan aku pass. Gila babi punya susah !!! Macam exam jugak le, kita dah spot questions yang agak2 keluar, tapi tak keluar. Warggghhhh. Nak nangis aku…Keluar semua peluh jantan, peluh betina! Antara soalan-soalan pembunuh…

Siapakah pelakon lelaki utama siri drama Jepun My Husband ? (Tomoya Nagase?)
Radang tekak juga dikenali sebagai apa? (Krup?)
Keadaan di mana kadar glukos dalam badan adalah rendah? (Hiperglisemia?)
Pemain squasy remaja Malaysia kat HK ? (Fatin Balkish who?)
And yes, ada soalan berkenaan Sepet- Siapakan pelakon lelaki utama filem Sepet?
Sayangnya. Soalan itu bukan untuk aku…

Anyway, setelah bertungkus lumus, akhirnya muncul seorang Juara untuk Musim Kedua!
Siapa lagi, Yours Truly la!!!


Alhamdulillah., aku amat bersyukur dengan akal fikiran dan rezeki yang dikurniakan Allah. Tak sia-sia aku minat membaca dari kecik lagi. Alhamdulillah.

For those aspiring game show contestants, don't be lazy. Read. Books are the best of friend. For me, no book is a worthless book. Setiap buku ada kelebihannya tersendiri. Aku akan rasa resah kalau takde buku dalam beg semasa menunggu tren atau dalam bas. I need something to occupy my mind. Even dalam bilik kecik pun, I will need to have something to read. Kalau takde buku, botol syampu pun jadi la…

To all the well-wishers, aku ucapkan jutaan terima kasih. Juga untuk kawan2 baru di Astro, hope to see you again, in another game, in another time!!

Total winnings in prize : RM166K (Ssangyong Musso) (resale value tak tinggi ler...)
Total winnings in moolah : RM606