Wentworth ~ Bintang Air Mata ?
* MAY CONTAIN SPOILERS YO! *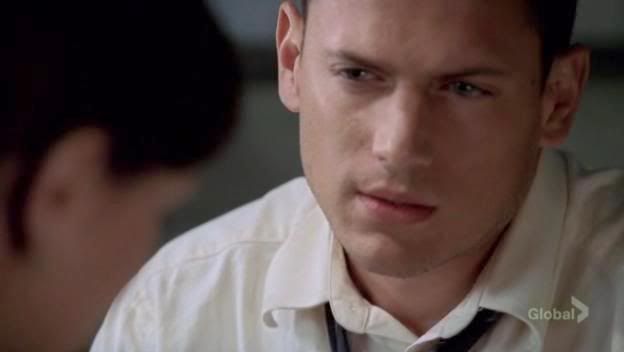 Oh, to be the receiving end of that gaze…




… please stop crying, Michael. I cannot tahan if you keep on crying!!!

Aku baru habih marathon episod 10 – 12 musim kedua Prison Break malam tadi. Terus terang, memang mula2 aku ingat mcm dah malas nak follow siri ni (ever since they went over the wall, mojo Wentworth aku pun agak menurun), tapi ada jugak babak2 yang kept me gripping to my seat. And yeah, Wentworth, sejak bila kau jadi bintang air mata nih? Ok, lemme check:

Masa confession – Nangis.
Masa berfikir nak selamatkan mamat yang tertembak di Bolshoi Booze – Nangis
Masa tak sengaja tertolak pakcik jaga kedai yang meminta duit handphone GPRS – Air mata dah agak bergenang.
Masa terfikir balik tentang perkara2 tak baik yang dia pernah lakukan – Nangis.
Masa jumpa Aldo Burrows (abah dia) for the first time – Nangis lagi
Masa teringat balik apa yang abah dia buat pada bapa angkat dia – Nangis lagi!
Masa abah dia mati kena tembak ngan Alex Mahone (yang ni kira logic la) - Nangis

Damn! Buckle up boy! Tengok Linc. Maintain jek! Dan, dan freakin cliffhanger!!!!! (Damn, Alex Mahone jadi bada$$ kegemaran aku sekarang, selain Bill Kim yang saiko tuh)

PS: Aku dah habih dl Heroes S1E10 dan PB S2E13, malam ni dah boleh layan!
Labels: Prison Break, Wentworth Miller