Man Oh Man :: MamaIkmal's 2 Sen
Galaxie magazine, issue dated 1 November 2006 listed these 10 guys as the Hottest Hunk On TV. The list, in no particular order, is as below:

1. The Sensitive Scientist ~ Det. Danny Messer (Carmine Giovinazzo) of CSI:NY
2. The Unbreakable Genius ~ Michael Scofield (Wentworth Miller) of Prison Break
3. The Sharp Surgeon ~ Dr Derek Shepherd (Patrick Dempsey) of Grey's Anatomy
4. The Foxy Forest Ranger ~ Russell Varon (Eddie Cibrian) of Invasion
5. The Irresistible Investigator ~ Special Agent Anthony Dinozzo (Michael Weatherly) of NCIS
6. The Awesome Attorney ~ Kevin Hill (Taye Diggs) of Kevin Hill
7. The Good Doctor ~ Dr Henry Kim (Daniel Henney) in My Lovely Samsoon
8. The Bodyguard ~ Danny McCoy (Josh Duhamel) of Las Vegas
9. The Mesmerising Motivator ~ Dr. Fazley Yaakob of Akademi Fantasia 4 and
10.The Super Spookster ~ Sam Winchester (Jared Padalecki) of Supernatural

TV boyfriends. Yup. That's the new term coined for these beautiful people. They kept you glued in front of the telly, they made you fork out your hard earned dosh for the (pirated) box-sets (so you can watch them over and over again, on slow motion or just pausing at those favourite moments). And no, you're not obliged to make them meet your parents. Heck. They didn't even know you existed!

Here's my own list in no particular order (well, ok, Michael Scofield is still at the first place), and the pros and cons IF they become my ACTUAL bf in real world. (Hey, I can dream, can't I ?) And do click on the pics to know more about the characters.

And for the record, my selection is just like Sara Tancredi's ~ "I don't tend to go for the nice guys. I like the ones with the deep-seated emotional issues I can internalize and make my own."


The Smartest Romeo In Joliet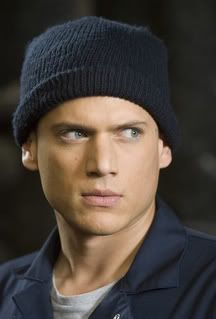 Michael Scofield as played by Wentworth Miller from Prison Break
On-screen love interest: Dr Sara Tancredi
Pros: He's loyal, highly articulate, intelligent and extremely sexay!
Cons: He's an escaped convict! And considering the conspiracy surrounding his brother, you might just end up like Laetitia Barris or Veronica Donovan.


Lost In Your Smile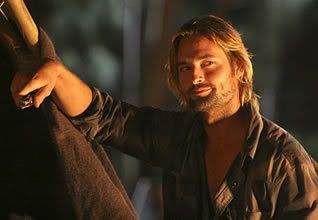 James 'Sawyer' Ford as played by Josh Holloway from Lost
On-screen love interest: Kate Austen
Pros & Cons: Haven't watched enough Lost episodes to know this.


Dr Cane (and very Able)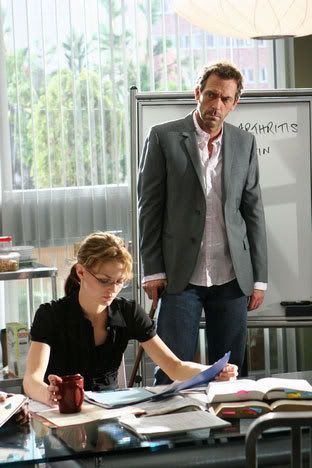 Dr Gregory House as played by Hugh Laurie from House M.D
On-screen love interest: Stacy Warner and some fling with one of his duckling, Dr Allison Cameron.
Pros: Ah, to have a ride on that motorbike…
Cons: Look at what he did to Stacy.



The S'Mulder'ing Special Agent




Agent Fox Mulder as played by David Duchovny from The X-Files
On-screen love interest: Too preoccupied in finding his sister to get involved in any relationships, or maybe some platonic relationship with his partner, Agent Dana Scully.
Pros & Cons: I don't think there's any. This dude is far too busy dealing with his demons.


The Cutest Doctor. Ever.


Dr Robert Chase as played by Jesse Spencer from House M.D
On-screen love interest: Uhm, not known at this moment (up to end of Season 2 anyway). One brief encounter with colleague Dr Allison Cameron.
Pros: Cute, young doctor. Who can resist that?
Cons: Ahem, you might hurt yourself, considering he (allegedly) used to be into BDSM.


The Troy Boy Surgeon

Dr Christian Troy as played by Julian McMahon from nip/tuck.
On-screen love interest: Hmm… let me check, Kimber Henry, Julia McNamara (his partner's wife!) and almost a new babe in every episode.
Pros: Free lipo!
Cons: He might just trade you in for a Porsche! Plus, you can't possibly handle his sexual addiction. Especially if you're fugly.


Fallin Into You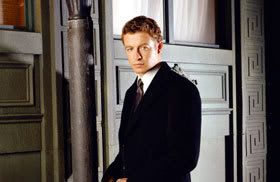 Nick Fallin as played by Simon Baker from The Guardian
On-screen love interest: Louisa 'Lulu' Archer
Pros & Cons: Sigh… haven't watched enough episodes to know this too.
Heavenly Vamp


Angel/ Angelus as played by David Boreanaz from Buffy the Vampire Slayer/ Angel
On-screen love interest: Buffy Summers
Pros & Cons: I dunno. I just have this thing for vampires.


A Ross In Any Other Name…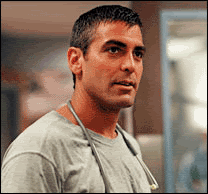 Dr Doug Ross as played by George Clooney from ER
On-screen love interest: Nurse Carol Hathaway
Pros: He's great with kids!
Cons: A womaniser, duh.



The Rogue-ish Captain Tightpants




Captain Malcolm Reynolds as played by Nathan Fillion from Firefly
On-screen love interest: Ship Companion, Inara Serra
Pros: He takes you to places you've never been before. Plus, if he's in the mood, he'd buy you some frilly dress and take you to a ball!
Cons: The Alliance. Gorramnit!

Honorable mentions:
Dean Winchester (Jensen Ackles) of Supernatural
Lex Luthor (Michael Rosenbaum) of Smallville
Fendi (Zed Zaidi) of Sembilu (Kasih)
Dexter Morgan (Michael C. Hall) of Dexter
Dr John Dorian (Zach Braff) of Scrubs
Agent Davis Lee (Ian Anthony Dale) of Surface


PS: Oh yeah, from Sarah D. Bunting, co-author of Television Without Pity: 752 Things We Love to Hate (and Hate to Love) About TV (Quirk Books, $15.95), what does your TV boyfriend says about you:

Wentworth Miller, "Prison Break"

His real-world girlfriend "likes a smart guy. And [she] likes them a little bit rock 'n' roll, because he's covered in tattoos for the show. Likes a crafty guy with a plan. And she likes an element of danger."

And for those fans of Dr. McDreamy..
"The woman who likes McDreamy is kind of a masochist. He can't make up his mind. Maybe she needs to look past the skin-deep part and realize this is a toxic relationship and stand up for herself and her needs. Run away."

:-) So. Who's YOUR TV bf? (or gf for that matter)
Labels: Firefly, House MD, Meme, Printed Materials, Prison Break, TVgasm, Wentworth Miller