Happy 4th Birthday, Ikmal Haniff !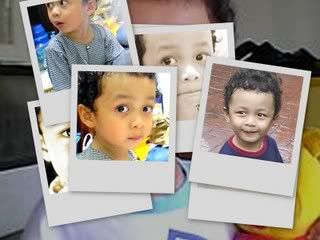 There is so much to
teach
, and the time goes so fast. ~ Erma Bombeck

It will be gone before you know it. The fingerprints on the wall appear higher and higher. Then suddenly they disappear. ~ Dorothy Evslin

Making the decision to have a child - it's momentous. It is to decide forever to have your heart go walking around outside your body. ~ Elizabeth Stone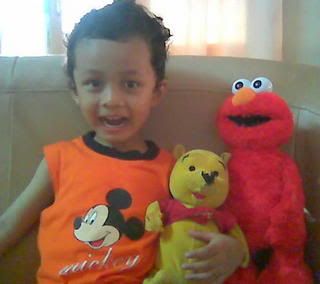 Have a Happy 4th Birthday, Ikmal Haniff.

Mama doakan semoga Ikmal menjadi anak yang soleh, taat kepada Allah swt, sayangkan Rasulullah s.a.w dan semoga menjadi insan yang berjaya di dunia dan akhirat. Dan jangan lupa. Jaga mak, ooppss, jaga Mama, jaga Mama.*

* Honestly, I try not to susahkan anak2 bila diorang dah dewasa kelak. Cukuplah agar jangan menjadi anak yang derhaka dan tidak menyusahkan mak ayah bila dah besar nanti.
PS: Aku dah buat awal2 entri nih iaitu sebelum balik kampung, tapi blogger ada problem lak. Habih, sampai la ni baru teringat.