I'm Too Handsome to do Paperwork...
...and other wonderful House-isms here.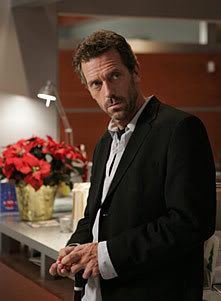 The healer with his magic powers!
I could rub his gentle brow for hours.
His manly chest, his stubbled jaw,
Everything about him leaves me raw.
Oh, House your very name
Will never leave this girl the same.

NB : Ode for such a wonderful doctor, ditujukan khas buat Gregory House daripada pesakit wanita berusia 82 tahun yg menghidap siflis tu. Haha, satu lagi, note to Faiz, who said I don't like House sebab dia tak hensem ? (mungkin kau maksudkan macam Wentworth la). With Wentworth it's different. I admired both the actor AND the character (Michael Scofield). As for Hugh Laurie, I'm not very familiar with his other works, save for this one film here, Stuart Little, so basically, it's Gregory House MD for moi.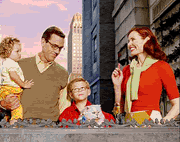 Labels: House MD