Kudos, Klik! You got spine!
Re: Klik Isu Terbaru (Cover Paris Hilton)
Majalah remaja kegemaran aku ni makin hangat nampaknya! Thanks a lot to Che' Ah for the wonderful feature! Dan tak lupa buat Maman, yg memberikan grafik yg sangat cantik (dan pilihan gambar yg sangat phoar!) You guys made my day!

Seperti biasa, sesi nit-picking aku…

Sinopsis Prison Break dari majalah Klik:

Cerita ini mengisahkan bagaimana sorang pelukis pelan penjara (1) bernama Michael Scofield yang tak sangka 1 hari nanti dia kena lepaskan abang dia daripada hukuman mati dari penjara ciptaannya sendiri (2). Dia mendapat kerjasama daripada banduan2 senior (3) yang tingin jugak nak selamat. Yang jadik masalah, ada saja benda yang menghalang hasrat si adik ni. Yang menariknya, pelan penjara terlukis kat badan dia umpama tattoo. (4). Senang nak buat kerja! (5)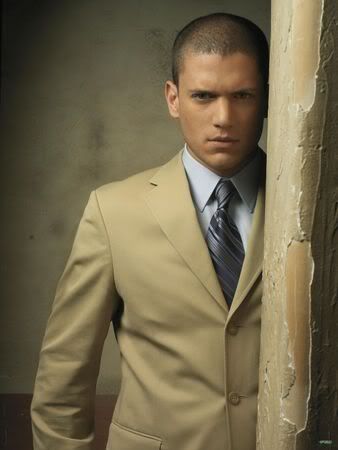 (1) Michael Scofield bukan pelukis pelan, tapi beliau adalah seorang jurutera struktur di firma Middleton, Maxwell and Schaum.

(2) Penjara Fox River dah terbina sejak awal tahun 1900-an lagi. Firma Michael telah dipilih untuk menjalankan kerja2 pengubahsuaian di penjara tersebut, dan sebagai seorag kakitangan firma tu, Michael ada akses kepada pelan2 tersebut. Ni kira kes menyalahgunakan kuasa la ni.

(3) Termasuk juga seorang banduan junior (Fish) iaitu David Apolskis a.k.a Tweener.

(4) Bukan umpama lagi dah. MEMANG tattoo pun.

(5) Tak senang jugak kak. Menurut Michael, menghafal segala peta laluan penjara Fox River tu, adalah seumpama menghafal sebuah buku panduan telefon. Lebih2 lagi bila sebahagian drp tatunya terbakar (wait for next week's Episode…)

Oh ya, satu lagi kak, anak Dominic Purcell dah ada 4 orang la. (termasuk si kembar Lily dan Gus).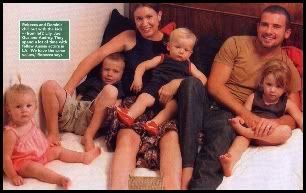 Sekian saja sesi nit-picking MamaIkmal pada hari ni.

PS : Kalau aku takde kat sini, pm aku di sini sebab semua poster2 kronik di sini dah mogok sebab diorg rasa admins tak komited.
Labels: Printed Materials, Prison Break, Wentworth Miller