Mcm Pernah Kulihat Kepala Gondol Tu...
Ada la minah sorang tu*. Dah le tahun lepas dpt keter Kia dan rantai mutiara dan bergambar ngan bakal Datin 'K' utk Anugerah Bintang Popular, pastuh, tahun ni dapat lagi rantai mutiara. DAN dpt snap photo ngan budak Felda Taib Andak ni. Jelesnya mak…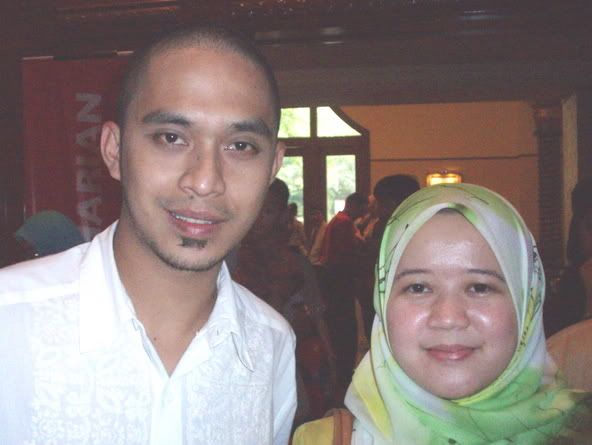 * Lin is my high skool mate. Kitaorg tuition add maths sesama ngan Coy (tapi biasanya dia yg dapt jawab soalan Sir tu) Kau mmg memotivate aku utk terus berusaha masuk contest!

PS : The closest I can get to the REAL thing is Mamee Kari Berapi yg ada gambar Mawi. Boleh tahan sedap, ada rasa masam2 sikit.