In dire need of a REAL vacation...
Arrggghh, cuti yg sangat memenatkan…

I didn't go for balik kampung these few days, sbb last Raya Haji aku dah spend a lot of time kat Muar. KL was sooo sunyi, I can even sleep on the main road in front of my house here in Ampang and not being struck by any passing cars! Mcm tak percaya…

Some of the memorable things that happened these few days…

First time aku assemble this pool for Ikmal. The weather was quite hot, and I guess I'd give him a chance to cool himself. Shazwan from next door joins in the fun.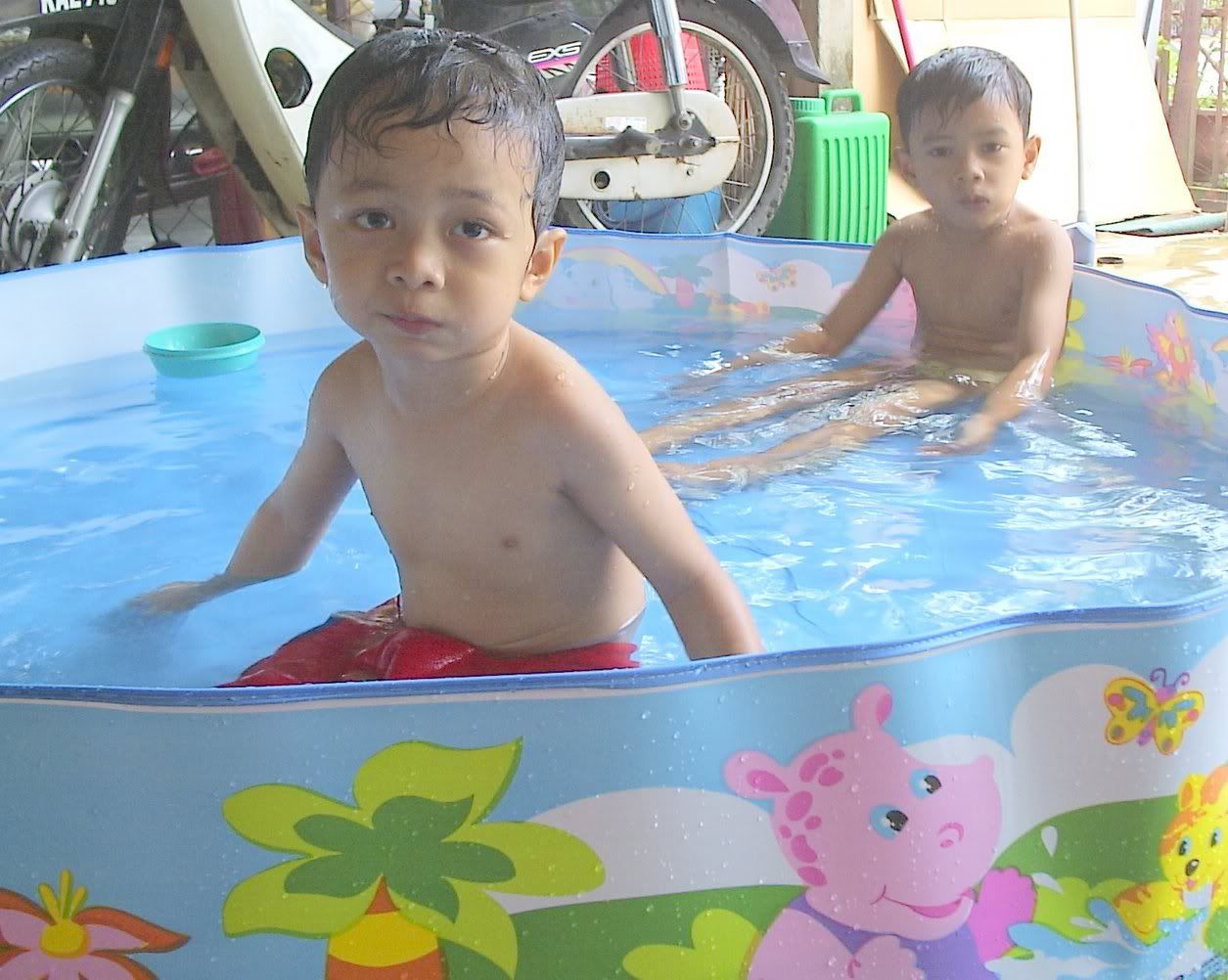 Then we paid a visit to my hubby's aunt, who cooked up some luscious and sinful nasi dagang, which yours truly can't resist but to tambah nasi twice!(There goes my diet!) The mackerel gulai was so good, made from spices only available from the east coast. (hehe, best juga kawin ngan org pantai timur… I love their delicacies, especially those that are fish-based)

Balik rumah, aku terperasan mata Ikmal bengkak sebelah. Ikut petua ayah aku, aku ikatkan jari manis dia ngan benang putih, dgn harapan bengkaknya akan surut. Hmm, dua tiga kali dia gi cabut benang tu, dan lepas aku bagi warning yg mata dia akan jadi mcm mata Mad-Eye Moody, dia tenung aku lama juga, and stopped trying to take it off.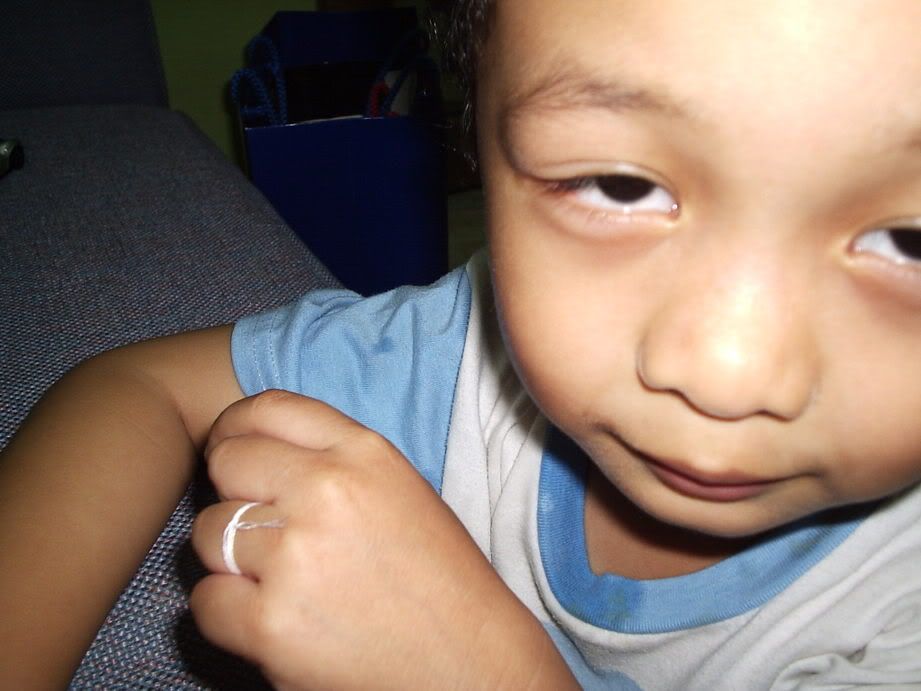 Suddenly at 1.00a.m, aku noticed yg badannya naik bintat2 mcm hives, and his fingers and mouth are swollen! Risau gila dibuatnya ! Gi klinik kul 1.30 pagi, and found out that he's either allergic to some insect bites or seafood, so to be on the safe side, aku takkan bagi dia makan mee bandung Muar (home-made) for the time being. And sea-food too. Alhamdulillah, nampaknya dah kurang...

Kitaorg juga ke KLIA utk menyambut my MIL's close friends yg baru balik dr menunaikan fardu haji di Mekah. KLIA masa tu sesak sangat, lebih kurang mcm Kompleks Haji Kelana Jaya masa nak menghantar diorg ke Mekah hari tu. Haha, yg perginya cuma dua orang, tapi yg menyambut, punyalah ramai! Baru tadi mak aji ni buat kenduri kesyukuran, and mcm biasa, kami sekeluarga akan attend utk sesama memeriahkan suasana. Selalunya aku akan dpt tudung turki dan a few of my fave goodies, like dried dates, figs, raisins and salted pistachios. Ikmal got a songkok haji, and can finally wear one to coming kenduris after the one I bought him tak muat.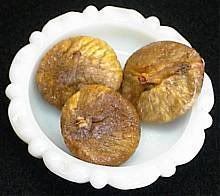 I love dried figs!!

Walaupun cuti panjang, aku semcm kehilangan mojo utk berbicara ttg filem. Mungkin lepas berdoa masa minum air zamzam tu, Allah tak bagi aku merapu banyak sangat kot…?