Nerds v Geeks
Geek vs Nerd ? Which one are you ?

From Wikipedia…

A nerd is an intelligent person fascinated by knowledge and learning. In contrast, a geek is a person merely fascinated by technology. Not only that, but many geeks also watch cinema movies or read fiction books. A typical geek's brain probably has active both its logic and imagination centers, while the brain of a nerd may have an extremely active logic centre and an underperforming imagination centre.

Usually most nerds like technology, too, but their primary focus is on theoretical knowledge, mostly on scientific topics. Watching movies or reading fiction books is not part of the nerd culture. True nerds read 1500-page science books and rarely go out with friends (if they have any).


Who are you calling nerd, nerd ?



Both nerds and geeks are ambitious, but in different ways (Geek: "I want to make money with my great programming skills!!", Nerd: "I want to become a famous scientist, more famous than Einstein!!").
The life of a nerd is about accumulating knowledge. Nerds rarely think of using the knowledge they possess. Geeks, on the other hand, do use their knowledge and apply their technological skills in their daily life.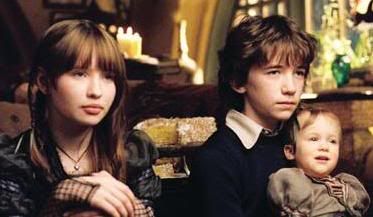 Hermione Granger & Klaus Baudelaire; a few of celluliod nerds.



It is possible for a nerd to have a geeky side. Similarly, some intelligent geeks may have some nerdy characteristics, such as a special interest in science. Actually most nerds and geeks share many common characteristics.

A geek usually has more social contacts than a nerd, but both geeks and nerds have poor social skills. Both geeks and nerds are proud of their superior intelligence, but usually nerds are more intelligent than geeks.

Nerds like to use their real names on the Internet, often abbreviated as a three-letter acronym formed from the initials of their first name, middle name and last name. Nerds may also form nicknames which may include or be based on their real names, but they never or rarely hide their real names. Geeks on the other hand prefer to hide their true identities and use nicknames, often based on science fiction stories or operating system mascots.

Although nerds and geeks have similarities, they often dislike each other. However, they know that they can enrich themselves via their interaction (for example, a nerd may know perfect Computer Science and Mathematics, while a geek may possess superior programming skills).

Mainstream culture hates the geek and nerd subcultures, but after the emergence of computers society started to accept geeks out of necessity (because of their technological skills). Nerds, however, are still shunned by the society (except possibly posthumously, or if the nerd is forced to make their ideas public and said ideas have a positive effect for society at large).

Whatever the society thinks of them, both nerds and geeks are proud for what they are.

Hmm.. judging from the characteristics, aku rasa la, aku ni 50% Nerd, 50% Geek. Dah lama aku takde kawan rapat (a homo sapien, in flesh n blood), chit chatting like normal people do. My life dah confined to work/ home/ blog/ anak, sometimes i think it's quite hard to strike a conversation with a REAL people in the REAL world. Ala.. mcm Ah Keong dalam iklan Streamyx tu. I think I'm just like him, only takde balak2 cun menjerit/ pengsan atau berlari2 mengejar aku...
Labels: Personal