Ancient Brotherhood, Dead Popes and One Helluva Ride ! !
Just my dua sen kalau novel Dan Brown - Angels & Demons difilemkan…

Robert Langdon
Tak tau la, but imho, A&D ditulis dgn gaya yg agak 'lain' compared to DVC. Mungkin nak capture audience yg lebih luas kot. I mean, Langdon dalam DVC digambarkan mcm nerdy professor yg agak clumsy. Dlm A&D, he's one hell of a swimmer, and yes, he's involved in one-to-one battles with the villain. For DVC, Hanks is the perfect Langdon, tapi for A&D, aku rasa Sam Neill/ George Clooney/ Liam Neeson lebih seswai. But then, who am I to break the million dollar franchise….kan, En Ron Howard !

Vittoria Vetra


Anita Caprioli

The brainy beauty in shorts. Yoga meister and like Sophie Neveu, she was raised without a mother. Compared to Princess Sophie, aku rasa VV lebih oozing dgn sex appeal. Other choices would be, Catherine Zeta Jones, Sophie Marceau, Monica Belucci (MB maybe kena kurangkan ke'solid'an body-nya utk watak VV yg slender)

The Hassassin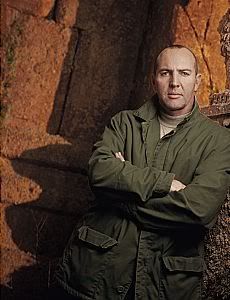 Arnold Vosloo

wtf? Typical villain – Arab ? Shit. Aku terpaksa gambarkan watak ni sebagai non-Arab as I read this book, sbb kalau tak, aku takleh nak 'feel' the story. The Hassassin is black, big-sized, and liked to reap his 'reward' after a battle. THAT, makes him so sexy. And speaking of sexy villains, aku cuma terbayang dua orang dlm kepala – Oded Fehr atau Arnold Vosloo. Drool….

Carmelengo Carlos Ventresca

Watak nih agak muda (around late 30's), so maybe the most suitable person to play him would be Ralph Fiennes atau Jim Caviezel. Jejaka2 berwajah2 klasik dan berkarisma.

Maximillian Kohler

A tie between Ben Kingsley and Sir Ian McKellen.

BBC reporters, Gunther Glick & Chinita Macri

Dalam kepala, aku cuma ada Simon Pegg dan that lady that played Shaniqua dlm filem Crash tu.

Dua sen anyone?
Labels: Films, Printed Materials