Agent Yg Kau Takkan Jumpa Dlm Kunci Khazanah
Ode To The X Files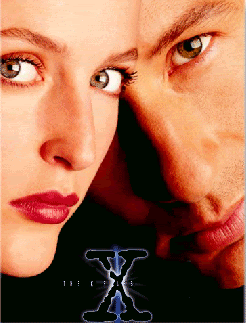 Agent, agent, RM20, RM20, confirm !!!

O hail the Speedo lad;
And the brainy Agent Scully;
Boy, it's true they made me mad;
Combusted by the telly.

Flukeworms, Tooms and monkey pee;
Not to mention Roland Fuller;
And dead green men in Anasazi;
Beam me up to Vancouver!

It's really hard to comprehend;
When science and spook collides;
But it's sure is good to have a friend;
Who's always by your side.

So never mind the Government;
Or the Cigarette Smoking Man;
'Coz where the X Files are concerned;
I'm devoted to the end!

* my full name here *(lupa gila nak letak pseudonym !), Muar

(Ed : Way too much time on your hand…)

This ode was published in Galaxie magazine a few years back. Tak ingat pulak the exact date. Any ex-X-Philes in here? Care to share ?
* (Pic from smz dot phidji dot com)
Labels: Printed Materials, TVgasm