Life Lesson # 327
Semalam pagi, aku dapat tau
With a little courage
(And extra moolah)
Any fear can be conquered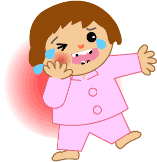 (Sungguh ku tak mampu.. menahan sakit ah, ah)



Ah what the heck?
After 15 minutes, its all over…
No f*****g pain whatsoever.
Sometimes aku rasa cam irrational jer,
the fear yg aku pendam selama approx. 20 over years
Boleh hilang in a matter of hours…

PS: For those yg masih takut nak gi dentist, aku cuma boleh kata – Just Do It!
YOU and only YOU can make a difference !
Labels: Personal