HOLY SITH !!!
***AWAS SPOILER***

Aku berkesempatan menonton filem hebat ni semasa waktu rehat hari ni (12.15pm to 2.45pm- tapi aku masuk lambat la, hehehh).

One word- AWESOME! Mula-mula, aku agak skeptikal ketika menuju ke Berjaya Times Square tadi. Adakah ia sehebat Episod 4? (episod terhebat pada pendapat aku) Adakah aku akan dihampakan dengan terlalu banyak robot CGI dan askar-askar klon seperti mana Episod 2?

Jawapannya aku dapat selepas hampir dua setengah jam kemudian.

Oh ya, untuk review filem ni, lawatlah ke blog fadz iaitu tontonfilem. Klik je link kat side bar sebelah kanan tuh..

Masa menaip post ni, dada aku masih lagi berdebar. Jari-jari aku menggeletar dek excitement yang teramat sangat. This is the end, man. Lepas ni, rasanya takde lagi filem-filem saga yang aku look forward to, kecualilah George Lucas nak buat Episode 7,8 atau 9.

My dua sen's worth…

Bestnyer kata Mama Ikmal : The final fight scene antara Anakin dan Obi Wan. Juga antara Master Yoda dan Senator Palpatine. Awesome! Light sabers never looked so good…Satu lagi, ketiadaan Jar Jar Binks, walaupun wataknya ada, ala-ala cameo gitu…kenapa la En. Lucas ciptakan kau ni Jar Jar ? Juga babak masa Anakin ditukar menjadi Darth Vader... apabila topeng hitam ter'famous' tu disarungkan ke muka Anakin yang dah nak separuh hancur, cuma kedengaran bunyi nafas Phish, Phosh, wow, nasib baik aku tak menjerit Yay! dalam pawagam...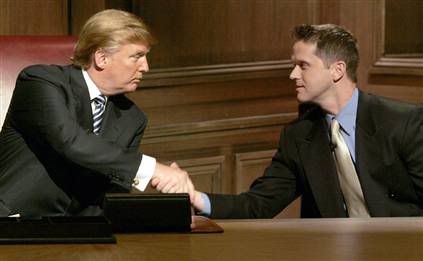 (Kelly : Bos, aku rasa cam nak ambik cuti 3 bulan la. Training jadi Jedi Apprentice lagi baik! )
(Trump : Kao nak kena fire ke?)

Mama Ikmal tak faham : Anakin, Anakin. Kenapa la pasal perempuan hang jadi camni? Mungkin aku tak faham betapa kuatnya cinta Anakin pada Padme,hingga dia sanggup percaya pada kesemua bullshit si Lord Sith, Senator Palpatine. Ye, dia ni lah bapak kepada segala Sith.

Mama Ikmal (rasa nak) nangis bila : Aku rasa macam ada air mata mengalir ketika Anakin, yang sedang nyawa-nyawa ikan menjerit "Aku bencikan kau!!" kepada Obi Wan, yang dianggap macam abang sendiri. Juga babak parallel ketika Anakin dan Padme sama-sama bertarung dengan maut. Ketika Luke dan Leia diserahkan kepada keluarga angkat masing-masing. Leia menjadi anak angkat keluarga Bail Organa di Alderaan, sementara Luke di Tatooine. Memori membawa aku ke Episod 1, di mana masing-masing telah dewasa dan sama-sama berjuang untuk menentang kuasa kejahatan. (and managed to fall in love with each other in the process… nasib baik ada Han Solo). John Williams, kau memang hebat. Your score scores, man !!!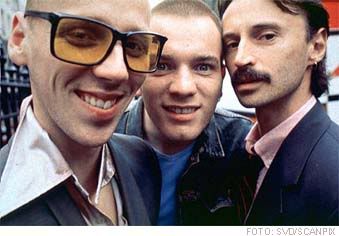 (The secret life of Obi-Wan. No wonder Darth Vader's so pissed off!)
Wah, kacaknya ! : Hayden Christensen is deliciously yummy with the new hairdo (remember that stupid braided/ terpacak lagi? hairstyle dalam Episod 2? ) He's so good looking in Episode 3, I don't mind rooting for the dark side this time. And also Jimmy Smits sebagai Bail Organa. I don't remember him THIS good looking…
Apa pun, aku bagi filem ni 10/10. Satu redemption bagi George Lucas!

Labels: Films